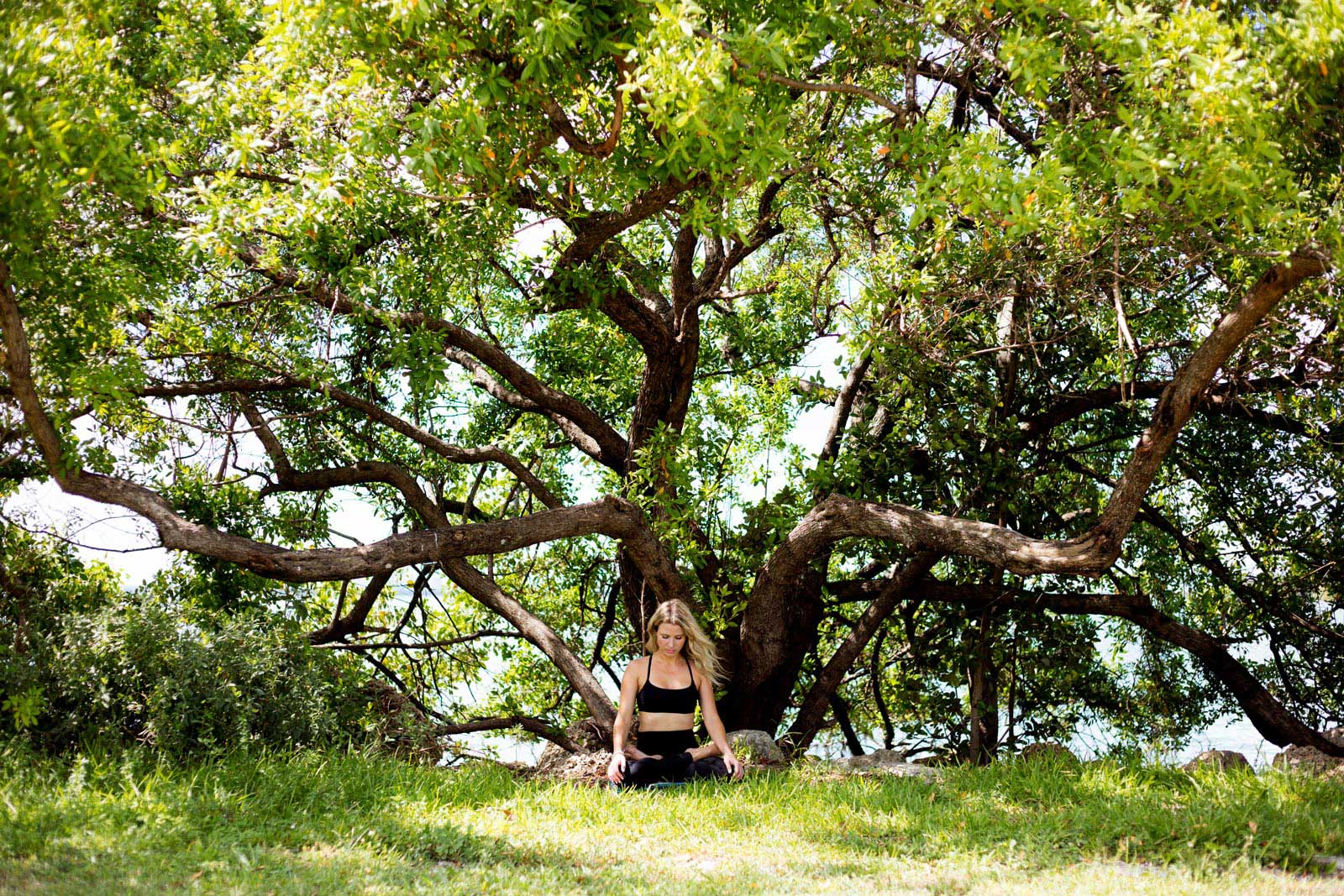 LIFE COACHING, MEDITATION & YOGA
It's Your Life, Your Way.
Are you ready to heal your life, connect to your true self,
and move forward toward what really matters ?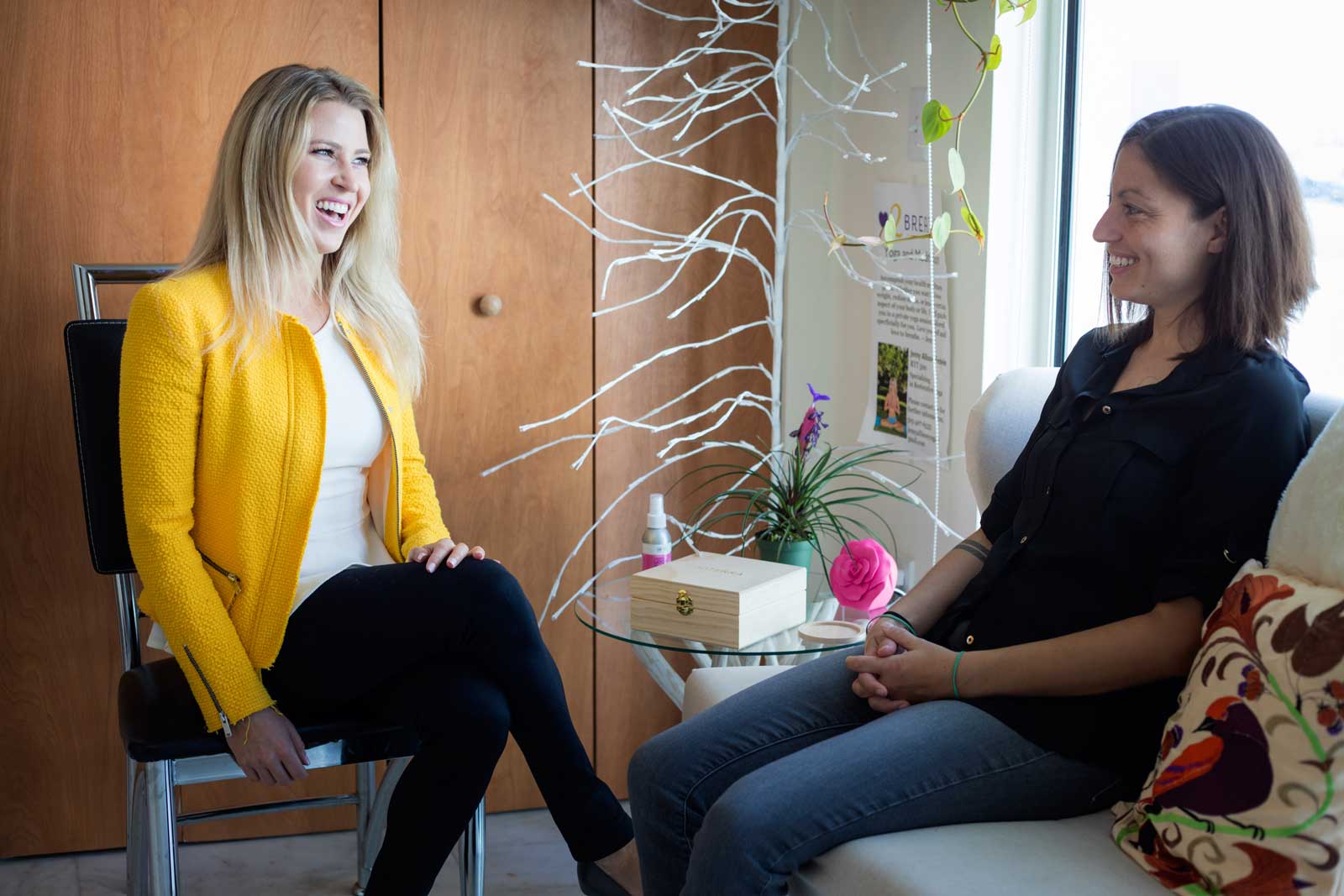 A New Approach
Love to Breathe LLC uses an integrative healing and personal growth process of coaching, meditation, yoga, and other holistic modalities to guide you through your life's journey.
Life is full of times of wonder and beauty, times of feeling lost and confused and times filled with thorns and sadness. As you walk through life's twists and turns let me take your hand and work with you.
If you are in a solid and great stage right now in your life that is wonderful. I can work with you at this point to build an unbreakable happiness from within so that no matter what life throws your way, you will be best prepared to deal with it productively. Let me help you plant a seed of steadiness that will carry with you for the rest of your life.
If you are in one of those stormy stages which we all experience at some point, I will provide you with an array of tools, a time and space to breathe, and a guiding light to help see a situation as a time of growth. For many people this stage can be the result of physical and or emotional suffering. You do not have to stay stuck or stay suffering. I can work with you to not only "get" through this time but to "grow" through this time and feel great.
Every stage of life, whether good or bad, can be seen with gratitude, grace, curiosity and most importantly compassion!
I look forward to working together with you!!!
"You have power over your own mind – not over events. Realize this and you will find strength." ~ Marcus Aurelius
Executive Coaching
Executive coaching is a powerful tool for any busy professional that wants to improve their skills at work as well as achieve balance during a busy life. Often executives or other professions want to improve their leadership, communication, and listening skills amongst many others. Executives can also benefit from learning mindfulness techniques to improve their ability to be present as well as improve their efficiency at the workplace. And most important, people with high stress and time demanding jobs are often the ones suffering from anxiety, sleep disorders, and difficulty achieving a work/life balance. Executive coaching will help you achieve both your professional and personal goals!
Life Coaching
Life coaching is a method of guiding a client through the use of insight, objective perspective, and formulating a specific statement of the goals at hand. It involves deeply listening to the client and asking the right questions to help them ultimately figure out what they already know deep inside of them and live the life they always want to live.
People often get "stuck" because they are simply asking themselves the wrong questions, are on autopilot, and are forgetting to follow their heart. I will help guide you to listen to your inner voice, be authentic to what you truly want in life, form the right questions, and ultimately outline a plan of action to achieve your goal and be the best version of you.
It is hard to be true to yourself in a world where it is the norm to live a life that others expect of you. And it is simultaneously easy to get caught up in the routine of life that you forget that things are always changing. It is important to ask yourself if you are happy, healed from your wounds, and achieving your dreams. I will help you to check in with yourself through the powerful tool of life coaching.
Meditation
Meditation has significant benefits to your mind and body. Just among several benefits, meditation reduces stress and blood pressure, increases your intuition and ability to concentrate, and improves your immune system and overall health. A lot of people just don't know where to even start when it comes to meditation. I know this because I certainly felt this way when I first started meditating. People also get impatient when they don't start to see results after just a few sittings. Meditation though is a practice, which means that it requires, patience and discipline.
I will guide you through various guided meditations and help you gain the tools to either get you started with a regular practice or help you to stay on track and improve your current practice. I will teach you how to incorporate the practice of mindfulness into your daily life as well as how to do a formal sitting and walking meditation practice.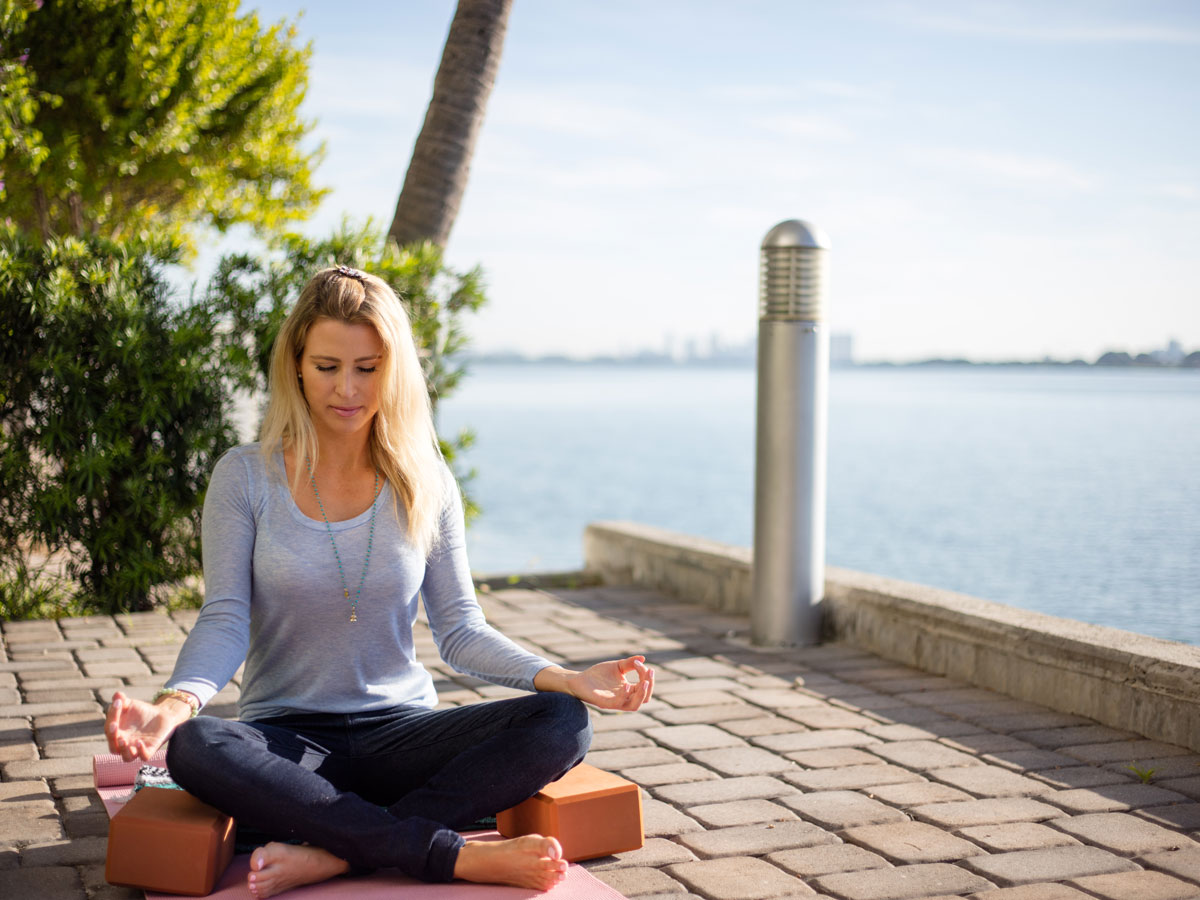 Learn how it is possible to sit with your pain and let it be okay !
Restorative Yoga
Restorative yoga incorporates props, breathing techniques and focuses on alignment in order to calm your mind and gain the full benefit of a yoga pose. Very similar to the practice of Iyengar yoga, restorative yoga uses props such as blocks, straps, blankets, weighted sand bags, eye masks, ect. in order to make the yoga session gentle and strengthening. Using props allows your body to come fully into a yoga pose allowing the body to rest, heal, and restore itself to a healthy and happy state.
Restorative yoga is a great addition to life coaching for a lot of clients. A lot of time, your body will hold emotions in certain places and restorative yoga will help to release any "stuck" emotions. Restorative yoga can be taught both over skype and in person. In addition, I strive to teach poses that my clients can incorporate into their every day lives and not simply in a session with me.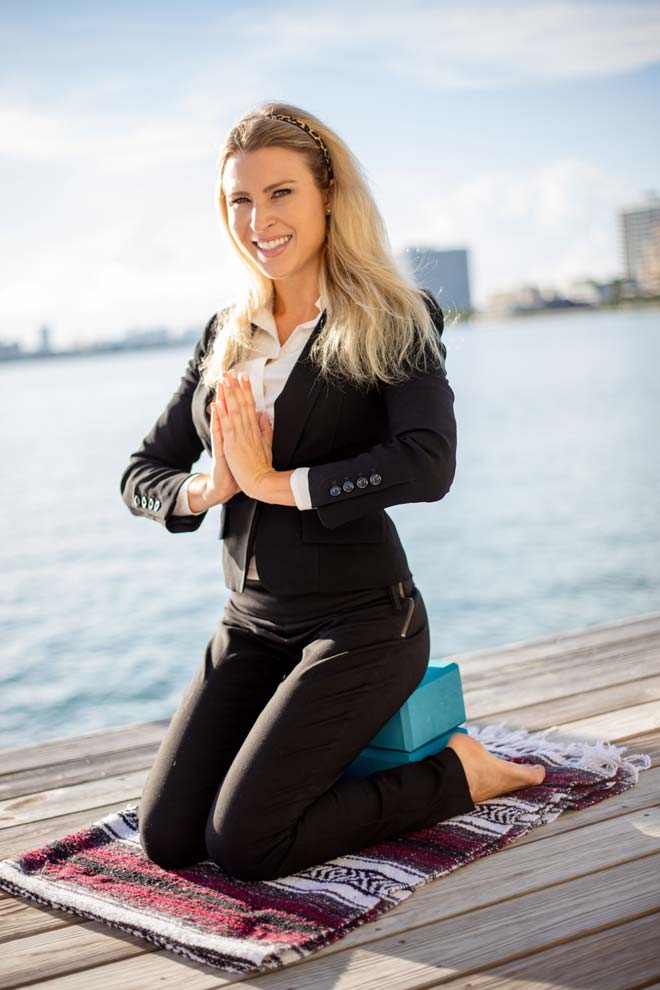 An Introduction
My name is Jenny Allison Ozner and I am so thrilled to be living my true passion in life and that is to guide others in transformation, growth and healing work. I want to always be authentic and share my story with everyone who I interact and work with. I am so passionate about what I do because I have used each of these tools that I incorporate into my work with my clients in my own life's ups and downs.
Just to give you a little background on myself, I grew up very protected of the world and followed very closely what others expected of me. I was happy but largely going through the "motions of life" without even realizing I was doing so. I became professionally a Certified Public Accountant, an Attorney and obtained my Masters in Taxation. I am so grateful for this background and my work in this field, which I now am able to incorporate into my executive coaching. Through many struggles that I experienced I learned that I can and should follow my heart and listen closely to my intuition. I also learned that I am never stuck in any circumstance because in life everyone and everything is constantly growing and changing. Nothing is permanent. It is the way you look at each situation and every thought that you have that matters. No one gets through life without a few bruises, broken bones or even a broken heart at some point but I believe if you can establish an unbreakable happiness then nothing can ever break you down.
About four years ago I started doing yoga because I was getting injured from all the sports I played growing up and my failure to slow down and stretch. I was always in a rush and I had one problem after the next. I developed a great affinity to yoga from the physical healing aspect of it and even more so from the sense of peace and calmness it brought to me mentally so much so that I decided to get certified in Vinyasa flow Yoga. Shortly after finding my love from yoga and beginning to heal my body I started going through what would be the worse two years of what felt like complete darkness in my life. I felt depressed and utterly confused about so many aspects of my life. My marriage had begun to fall apart and I ultimately got divorced which just heighted my sense of despair. I felt "stuck" and was having so much trouble getting "out". I started an in depth Restorative yoga teaching training which taught me how to heal my mind, my body and look at the world with love. I also began meditating and doing a great deal of self-reflection work through life coaching. I began to learn and embrace the ideas of compassion, forgiveness and love through these incredible modalities. I continued to deepen my practice of personal growth by embarking on several lengthy silent meditation retreats and studying mindfulness which I have incorporated into my everyday life.
My love in helping others and my own transformation process of learning to love myself more and get out of the dark place I was in lead me to do several life coaching programs including the University of Miami Professional Coaching Program which I use as the foundation of my work with others.
Through life coaching, meditation and yoga I found my self in a place of light, love and peace. I learned how to heal my life, truly love myself and find my unbreakable happiness.
"Love yourself and love to breathe!"
— Jenny Allison Ozner
Professional Life & Executive Coach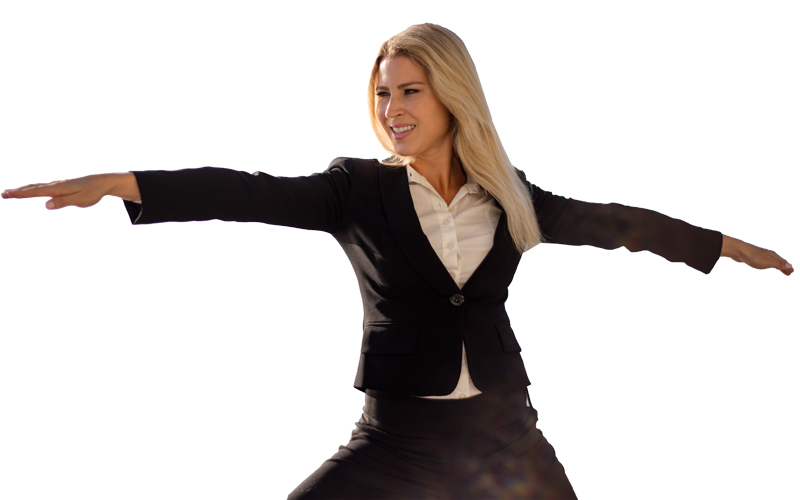 7 TIPS TO HEAL YOUR LIFE
Provide your info and get a complimentary guide!
"I recently have had the pleasure of working with Jenny as my executive coach, focusing mainly on improving my intrapersonal aspects of mindfulness thinking, as well as developing and implementing best interpersonal business practices into my company. In that time, I have seen vast improvements in both my mental capacities and communications skills, ultimately increasing my quality of life and becoming a more complete leader. Jenny's coaching and mindfulness guidance have proven results, and I highly recommend her services for your organization or firm."

— Scott Tinkler, President & CEO

Aventura Worldwide Transportation Service

"Coaching with Jenny has been a very positive experience for me. She keeps me honest with myself which I love. She also guides me through different ways of thinking to help me gain a better perspective. This is beneficial at this stage of my life as I try to navigate through a big personal decision."

— Judy Rodriguez, HR Professional

Royal Caribbean Cruises